Sooo, I've been gone for quite a bit and it wasn't intentional.  Basically my health has been a bit of a problem, these last two years have been nuts:
Found that I have a particularly bad level of fibromyalgia and, because it's effecting my muscles, my joints are now slightly misaligned to them.  Making the pain worse and stopping me from walking.  So that sucked.
Found out I am fatally allergic to every medication used to treat the fibro.  That also sucked.
I have a hyperactive immune system, which sounds kinda cool until you find out that means it's pretty much burnt itself out and is doing the same to my bodies other cells.  Shit.
My epilepsy is worse.  I don't even know how it did that.  Maybe it bought a fancy hat or something, I don't know.
After several bad falls I ended up with extra spinal and leg problems.  
We found out, after trying for a kid for 3 years, that I'm infertile and it's because of an epilepsy drug the doctor wasn't legally allowed to prescribe.  He has fucked off to Spain and cannot be taken to court with any actual consequences against him.
Due to the UK Government refusing to consider me disabled and give me my tax rebate to live on (I refuse to call it a benefit - it's my paid taxes and being disabled is no benefit) Robert and I dragged them to the courts.  We won, but didn't get anything out of it other than "told you so" points along with anxiety and depression.
I've had a load of pretty nasty infections and bugs, most recently Novo Virus last month.  Christmas was fun.
Was it all bad?  Actually, no:
Robert said yes and we got married recently.  We had a nice low cost wedding with the people we love the most in attendance and some random fuckers who just turned up.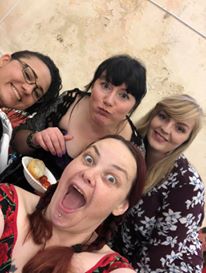 Not sure who they were, but they were fun.
We got a replacement seizure alert dog called Buddy.  Who cannot be a service dog as he's useless. 
Basically, Millie is getting old and we wanted to let her retire in peace so we picked up Buddy from the police.  He's a rescue and has been terribly treated and starved - to the point he is dangerously short-sighted.  He's also stupid, which doesn't help, but we're keeping him anyway.  He's lovely.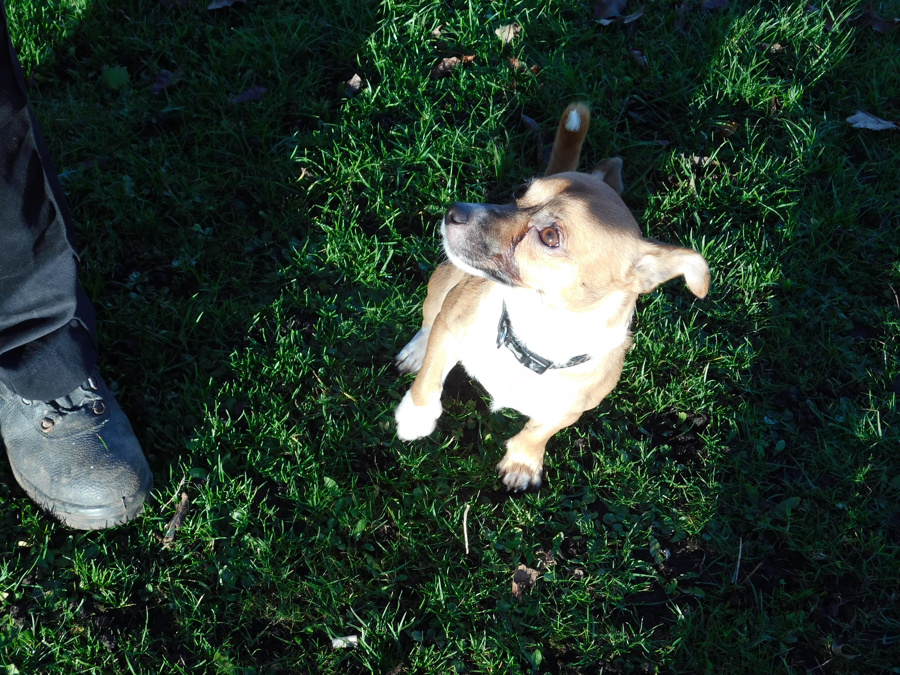 I started my Patreon to help towards my wheelchair savings and, whilst it's not the biggest by any means, it's a start!  It also gives me an excuse to sit and draw, take photos of my dogs and to do some writing.
Speaking of writing, a short story got published!  It's called "See You" and is a means of showing societies refusal to accept difference and the harmful mental health effects that has on young people.  It's actually based on my own experiences with medication, and you can read it for free at www.genderterror.com/2019/01/09/see-you/
So that's pretty much it.  I'm not dead, I'm still kicking around and yes, I am going to get back on with the Best of Newgrounds stuff as well as post up my own stuff.  
Have a Happy New Year and keep on keeping on guys!
Jo xXx